Benefits of a Marketing & Media Consultant in Your Business
There are many benefits of a marketing & media consultant to your business, especially when it comes to helping your business move to the next level. Normally, a business is subjected to growth, and it reaches a point you can no longer be in a position to make decisions to enhance your business grow cost-effectively. At this point, you will need to seek assistance from a professional marketing and media consultant.
Hired consultants will help your company in making day to day decisions that will lead to the growth of your business in relation to the need of the business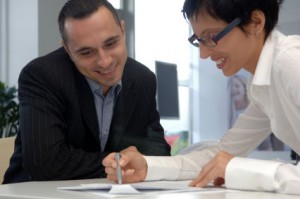 demands. Here are some amazing benefits of hiring marketing and media consultant for your business.
Marketing & Media consultant saves you time.
Entrusting your firm's marketing activities to marketing professionals will create more time for you to concentrate on other things that ensure smooth running of your business. Marketing strategies take more of your time to implement and have a long process if you are not familiar with complex details of online marketing. Nonetheless, hiring someone who is a specialized in marketing will ensure your customers get needed information and also help in important administrative tasks that will ensure your business is growing in the right direction.
Gives you advice on how to run online marketing
Hiring a marketing consultant, who has experience in online marketing and search engine optimization will help you in giving you advice in your on how you are suppose run a better online marketing promotion. Depending on how marketing and media consultants understand your business, they will recommend what to do and what avoid for the positive growth of your business. Therefore, they help you as a business leader to avoid spending on what it is not profitable to your business.

Consultants are unbiased and smart
Hired consultants are the most preferred third parties, who can help you determine what to do in your business since they've no attachment to your business. In essence, they will tell you what needs to be done without considering their own self-interests, hence ensuring that they offer fair consultation to your business's primary stakeholders.
Hiring marketing and media consultants requires no additional overheads
Consultants have their office and the equipment that they need to ensure they get the work done. Unlike hiring a new employee in your business that will need you to incur some cost in buying what is supposed to be used in providing training to him or her, consultants get their own training at their own time you don't provide. Hence, this will be an added advantage to you.
In conclusion, having a marketing and media consultant in your business will help you do many things on your behalf and in a more sophisticated manner and hence you can relax knowing that your business is in the right hands. The above-mentioned benefits of a marketing & Media consultant brings to your business should motivate you to hire marketing and media consultant in your business.
---
Related Articles