Teach English Overseas in China
While the job situation in most countries continues to look bleak, the demand for people who can teach English overseas in China continues to soar. China is a huge and vast country, and the people have a great desire to learn the English language.
For many years now, there has been a steady flow of native English speakers going to China to teach at public and private schools as well as other academic institutions around the country. Recently, there has been a remarkable rise in the number of private language centers and companies emerging to tutor in China, something that would've been almost unthinkable a few years ago.
Best tips
Requirements
The demand has partly been fuelled by the growing middle class in the county which aspires to send their kids for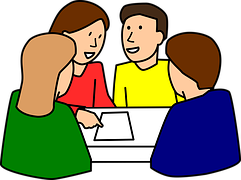 private English tuition so as to make them competitive in the job market. Now the teaching opportunities are being advertised abroad especially on the internet as the demand for more teachers keeps rising.
The requirements for English teaching jobs in China are not very strict, and in most cases, a university degree will suffice. However, those people who are TEFL (Teaching English as a Foreign Language) certified to have a distinct advantage. The good thing is that TEFL is offered online, and in a month or less you will have completed the course. You don't need to have a university degree for you to take the course.
Incentives
English teachers often receive free air tickets, a local salary, and other perks. The wages are the highest in the major cities such as Beijing, Guangzhou, and Shanghai where there are many English schools. However, there is a trend nowadays of English teachers preferring the quieter provinces even though the wages are not as big. The western provinces such as Yunnan are particularly pleasant and calmer compared to the east coast cities.
Life in China
Most schools are very helpful in helping foreign English teachers to settle in China by organizing temporary residences for them. They also assist them in acquiring the various permits that are necessary. You will find that hostels and flats in China are not only very affordable but of a very high standard too. Foreign nationals are treated very well, and locals are always ready to help when you are stuck. Medical care is readily available and affordable, and so is transported.
The students are keen to learn English, and this drive makes teaching them a pleasurable experience. Take advantage of the many opportunities available to teach English in China and you will come back with wonderful, unforgettable memories.
---
Related Articles